http://uk-airlines-news.blogspot.com/
The work of a little-known aviation pioneer who once flew a plane through Tower Bridge before parking on the Thames and is known as the father of naval flying, has been celebrated in a new book - Frank McClean: Godfather to British Naval Aviation.
Francis Kennedy McClean is an important figure behind the development of the UK's pre-war aviation industry, who was based at Eastchurch, on the Isle of Sheppey.
The author, Phillip Jarrett is keen to show how one man's passion developed an industry and got the country's armed forces off the ground.
Francis McClean trained and worked as a civil engineer but retired while in his early thirties and lived of the vast wealth he inherited from his grandfather, who also practised as an engineer.
With the money he came into, Mr McClean followed his two passions - astronomy and flying.
"McClean travelled the world to witness eclipses, going three or four times to exotic islands to witness the phenomenon," said Mr Jarrett.
"His other main interest was ballooning and he was a member of the Royal Aero club, although it wasn't royal back then.
"He took the opportunity to go on a flight with Wilbur Wright and from then on he was hooked."
After getting his teeth into aeroplanes and teaching himself to fly on of the Wright brother's planes - no mean feat according to Mr Jarrett - McClean then set about establishing the aviation industry in the UK and fulfilling his desire to take to the air, creating the UK's first naval flying school in the process.
Mr Jarrett adds: "The Short brothers had a license to build the Wright brother's planes and McClean helped them turn this in to a business and between 1909 and 1914, he bough no less than 16 aeroplanes himself.
"He then made these available to the Territory Army and the Royal Navy from his airfield in Eastchurch.
"The Navy then set up a base on the site and McClean gave them all the equipment they needed almost free of charge - he charged a peppercorn rent.
"He got them off the ground, literally, off his own back."
One of McClean's best known stunts took place on August 10, 1912.
He took off from the Eastchurch airfield and flew to London, before heading up the Thames to Westminster.
On route to the Houses of Parliament, McClean guided his plane through the upper and lower decks of Tower Bridge, before landing outside of Westminster and heading for lunch.
While away from his aircraft, police officers were keen to find out who had left their plane on the Thames, and on his return, McClean was told to move it, but he was not allowed to take off from the water until he got further down the river.
Poor weather conditions damaged the plane, and it travelled back to Eastchurch via road.
The pioneering work of McClean carried on into 1914, where he pursued the development of multiple engined craft after a close friend went missing on a cross Channel flight.
Mr Jarrett said: "His friend was due to fly back from France but after taking off, he was never seen again.
"This convinced McClean that relying on one engine was not a good idea and that multiple engines were needed."
The Eastchurch site may not be as famous as other airfields, such a Brooklands, for developing the British aviation industry, but according to Mr Jarrett, that is precisely what McClean wanted.
"The privacy to allow flying experiments to take place.
"It was chosen deliberately for this as it mean the naval pilots could learn to fly in peace.
"It is partly because of this that McClean remains a neglected pioneer."
Mr McClean died, aged 79, in a London nursing home in 1955.
Kent News
Francis Kennedy McClean is an important figure behind the development of theUK's pre-war aviationindustry, who was based at Eastchurch, on the Isle of Sheppey. The author, Phillip Jarrett is keen to show how one man's passion developed an industry...
Greenwise Business
The Government has been slammed by Friends of the Earth for delaying a decision on curbing future UK aviation emissions. The Department for Transport (DfT) issued a response yesterday to the 2009 Committee on Climate Change's (CCC) report on reducing ...
The Guardian
... to travel back to theUK from the US might have to wait more than three or four days for a flight. "We very much regret we have had to cancel flights to and from New York, and some Boston services," theairline said in a statement on its website. ...
Financial Times
The announcement of Mr Davis's departure ends a colourful career at Tiger, which the veteran Britishaviation executive joined in 2004, two months after it began flying, after leaving BMIbaby, the UK no-frills carrier. He saw Tiger through an initial ..
We request you to provide maximum information related to your travel plan in the "Requirements" field This will help us to process your information quickly and accurately.
http://aerosoftseo.com/maketourindia/
http://mandu-thecelebrationoflove.blogspot.com/
http://bandhavgarh-nationalpark.blogspot.com/
http://aerosoft-career.blogspot.com/
http://shweta-agrawal-indore.blogspot.com/
http://airaviator.com/freeguide/
http://visitshirdi.co.in/Book/
http://the-multi-tasking-banana.blogspot.com/
http://newzealand-aviation-news.blogspot.com/
http:http://canadian-aviation-news.blogspot.com/
http://USA-aviation-news.blogspot.com/
http://UK-aviation-news.blogspot.com/
Mr Ronak Agrawal, AsiaGuide Tours & Travels, B-19, Upper
Ground Floor, Stadium Complex, Jalgaon 425001 MS India, Tel: 91 257-2239636 M :-
91- 9960222656 E : asiaguidetours@gmail.com W : www.asiaguidetours.co.in
http://asiaguidetours.co.in
B: http://asiaguidetoursandtravels.blogspot.com
Shripad India Tours & Travels, B-110, Dindayal Complex,Near Ved
Nagar, Nanakheda, Ujjain, India T : 456010, 9406841345, 07344041397,
E shripadtravels@yahoo.co.in, www.shripadtravels.com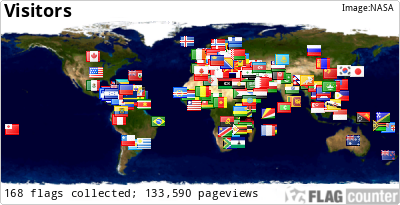 blogs
Poonam Jacob [ B Com, Dip In Aviation & Travels ]
International Aviation Consultant / Co Ordinator
AeroSoft Corp
www.AsiaticAir.in
www.asiaguidetours.in
www.aerosoft.in
www.aerosoft.co.in
www.aerosoftorg.in
www.aerosoftorg.co.in
www.aerosoftcorp.in
www.aerosoftcorp.co.in
www.aerosoftseo.com
M 09179405507
http://aerosoftseo.com/maketourindia/
On Line Assistence :
Gtalk : Poonam.aerosoft@gmail.com
Y! Messenger : Poonam.aerosoft@yahoo.com
Rediff Bol : Poonam.aerosoft@rediffmail.com
MSN : Poonam.aerosoft@hotmail.com
http://poonamasiaticair.blogspot.com/
http://visit-gods-own-country.blogspot.com/
http://365daysholiday.blogspot.com/


http://philippines-aviation-news.blogspot.com/

1)http://usa-aviation-news.blogspot.com/
2)http://uk-airlines-news.blogspot.com/
3)http://canadian-aviation-news.blogspot.com/
4)http://new-zealand-aviation-news.blogspot.com/
5)http://australian-aviation-news.blogspot.com/
6)http://indian-aviation-news.blogspot.com/
7)http://philippines-aviation-news.blogspot.com/
8)http://malaysian-aviation-news.blogspot.com/
9)http://asian-aviation-news.blogspot.com/
10)http://uae-aviation-news.blogspot.com/
11)http://singapore-aviation-news.blogspot.com/
12)http://africa-aviation-news.blogspot.com/
13)http://hongkong-aviation-news.blogspot.com/
14)http://ussr-aviation-news.blogspot.com/